C5 Max defense Anti-Noise Earmuffs for Airports Fireworks Shooting Woodworking Gardening
OPSMEN EARMOR C5 Maxdefense earmuffs NRR26 Headband Double-Shell Structure passive Operation Hearing Protector
C5 Max defense earmuffs, NRR26
Max defense Anti-Noise earmuffs are new products for EARMOR in hearing protection
FEATURES
– NRR 26 (Noise Reduction Rate)
– Lightweight
– Comfortable
– Simple and reliable
– Noise reflection
– Universal size
– Designed for all day wearing
– Headband, Helmet-Attachment, Neckband (NRR 24)
– Meet CE/ANSI S3.19-1974Standards/EN352-1:2002
C5 Max defense earmuffs, NRR26 Headband Max defense earmuffs are EARMOR latest advancement in hearing conservation. New technologies in comfort, design, and protection all come together. Double-shell Structure Max defense earmuffs were developed for the ultimate protection in the most demanding noise environments with its double shell design that helps improve attenuation across the entire range of frequencies. The outer layer reflects most sound waves while the middle layer reduces the low frequencies to reduce the amount of noise reaching the ears (up to -3dB).
Optional Styles
Long-term exposure to harmful noise levels is most commonly of job-related hearing loss: airports, shootings, woodworking,
gardening, fireworks. Therefore, we offer different styles of
earmuffs to meet the needs of different work.
Features
-Double-Shell Structure
– Rugged, durable construction
– One Size Fits Most
– Designed for all day wearing
– Optimum Comfort & Efficiency
– Optional Styles-Headband, Cap-Attached, Behind-the-Neck
– Meet CE / Rhos / ANSI S3.19-1974 Standards / EN352-1:2002 / EN352-4:2001 / A1:2005 / EN352-5:2002 / A1:2005 / EN352-6:2002 / FCC Standards
C5N Max defense earmuffs, NRR22 Behind-the-Neck
OPSMEN EARMOR C5N Max defense earmuffs NRR22 behind the neck neckband Integrated shell Hearing Protector Double-Shell Structure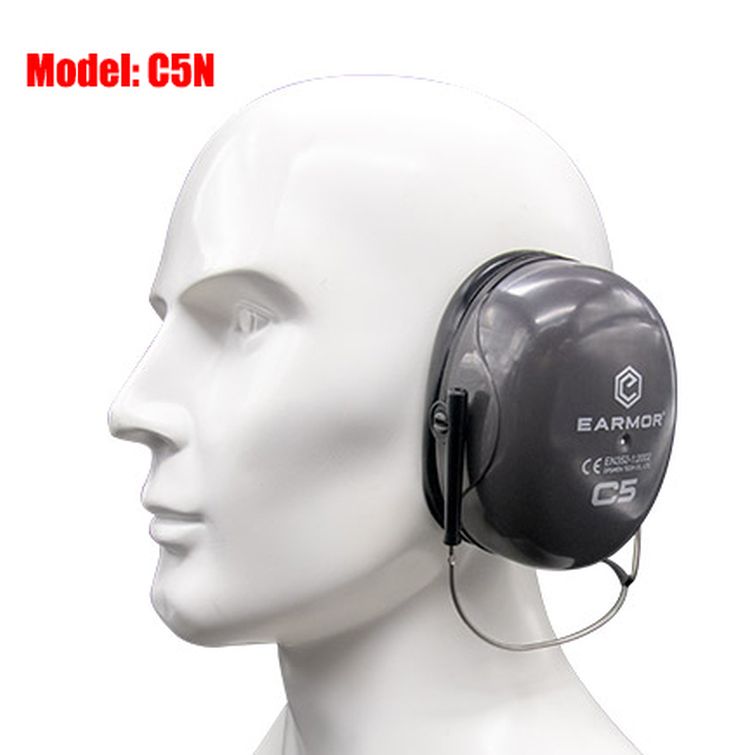 C5H Max defense earmuffs, NRR24 Cap/Helmet-Attached Max defense earmuffs
OPSMEN EARMOR C5H Max defense earmuffs NRR24 Cap helmet attached Double-Shell Structure Labor Factory Hearing Protector earmuff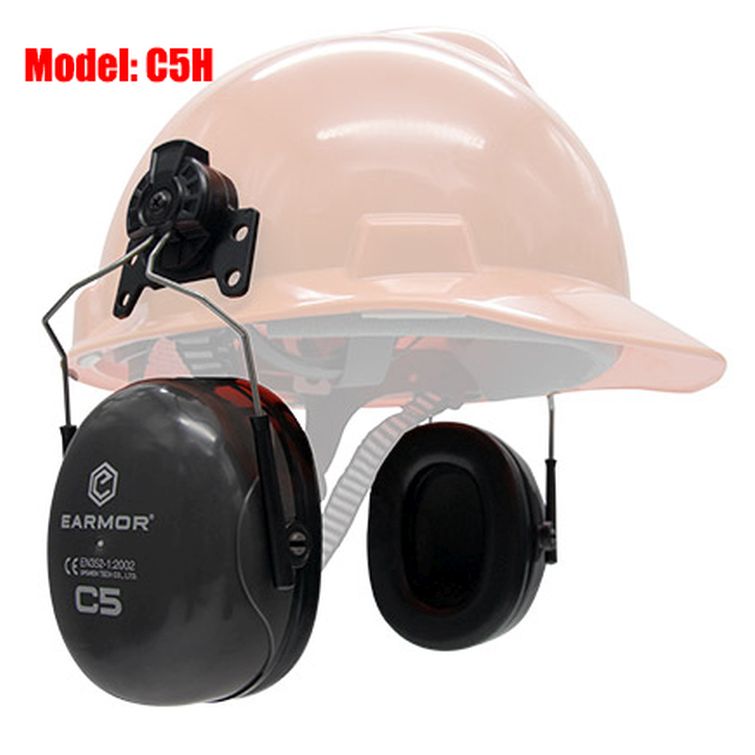 C5A Maxdefense earmuffs, NRR26 Headband Maxdefense earmuffs